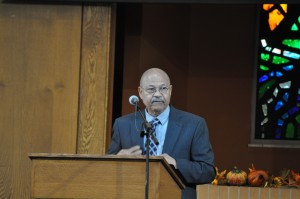 A Personal Welcome from Pastor Downs
We want to thank you for taking the time to visit our website. Let me invite you to make yourself at home as you browse through the ministries of our church family. God has given me the privilege of pastoring this great congregation where we strive to be faithful to God's Word in our teachings, preaching and daily living.
Our passion is to help people to establish a personal relationship with our loving, caring, forgiving God and enjoy a daily exciting, victorious Christian walk. Our heartfelt prayer is that everyone will experience the joy of this personal relationship with God and find a local church home where they can express their faith through worship and service to God.